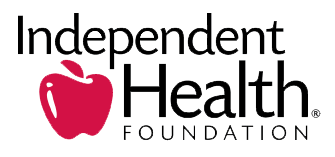 Get Healthy. Earn Points. Win Prizes!
Get Healthy.
Each day of the Challenge, there are three daily goals you should aim to achieve:
1. Get 20 minutes of physical activity.
2. Eat five servings of fruits and vegetables.
3. Drink 8 glasses of water.
In addition to the daily goals, there are "extra points" challenges designed to push you further and keep things interesting!
Earn Points.
Daily goals= 5 points.
"Extra points" challenges= 5 points.
Refer a friend= 10 points for each person you refer who registers for the Challenge.
Win Prizes.
The more you do, the more points you'll earn, and the greater your chance to win one of six daily prizes each week during the Challenge.
As a teacher participating in the Fitness for Kids Challenge and Play 60 Challenge, you will also be eligible to win grocery store gift cards in addition to the main prizes in The Challenge. At the beginning of June 2019, we will add up all of the points that you tracked through both 6 week challenges (Oct- Dec and April-June) and we will reward you with a grocery store gift card! Here are the point levels you must earn to be rewarded:
200 points: $10 Gift Card
350 points: $25 Gift Card
500 points: $35 Gift Card
1,000 points: $50 Gift Card
Top points: $150 Gift Card
Get Started.
You can register for the Health & Wellness Challenge here. You must use your school email address to be eligible for the additional grocery store gift card.